Upon Reflection, I have come to the conclusion that most moms think their children are brilliant. I am no exception. My daughter, Scarlett, is a genius. Okay so maybe that is a bit strong, but she definitely is a smart cookie!
(Editors Note: Please be not appalled by the chocolate on my daughter's face, as she discovered today, that she LOVES the brownies at Chick-fil-a, thanks to the nice lady who gave her a "sample")
Here is a story from today to illustrate my point. At chick-fil-a, like always, they gave us a balloon. We decided to spend some time on their patio today, and my Scarlett noticed that THIS: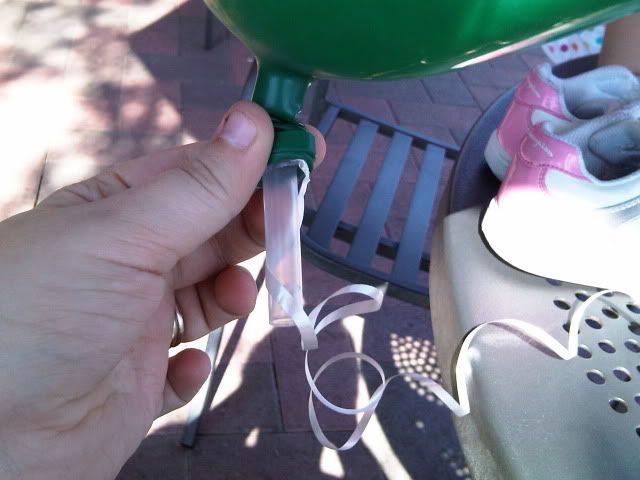 which, is the valve on the bottom of the balloon
(that allows them to fill it with air without having to remove the plug, and comes pre-wound with the string and everything so they dont have to spend so much time airing up balloons)
Happens to be the same size in diameter as these: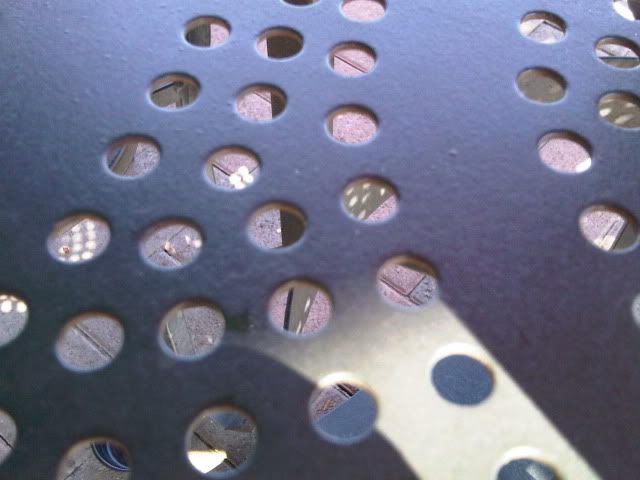 (holes in the table)
Look, at the great wonder in here eyes, and sense of accomplishment, as she has put the balloon valve into the hole!
BUT----- It gets better! SO she then realized that the toothpick that held aforementioned brownie, when poked into the hole made the air escape the balloon! Doesn't she look a little bit like a brainy rocket scientist here? I thought so.....
Of course, with childhood comes the innocence and true joy even in perhaps less thought provoking behavior, like hiding under the table on all fours like a puppy.
(but no less, adorable.)
All for now. Hope you have enjoyed the day from my view. :)