My poor little Scarlett has been throwing up all night. From the hours of 12am to 3:30 am she has puked at least 5 times.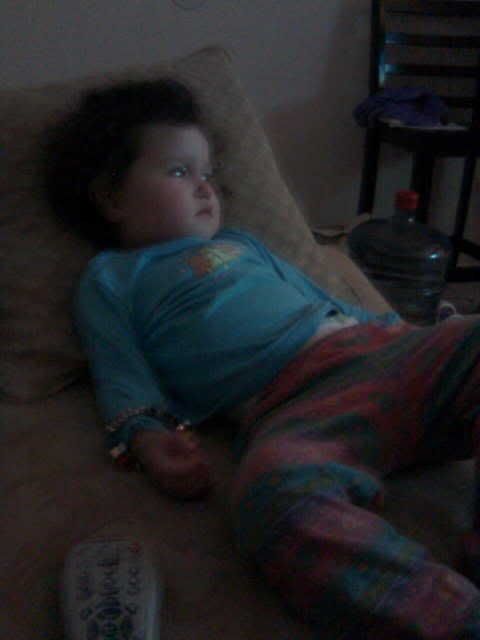 This is right after I gave her a tubby and got her dressed. I asked her what she wanted to watch, and she said Ne-Lan (Nei-How Kai-lan on noggin is one of her new faves) I figure if it can teach her Chinese, cool!


She is so pitiful, but beautiful, as you can see.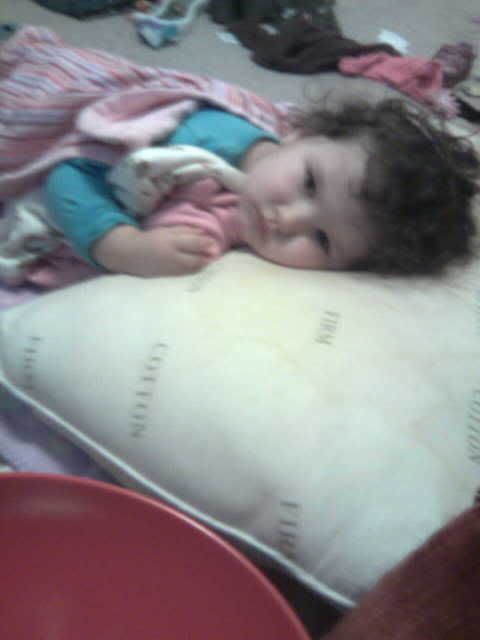 She DOES have a bed, but it was easier to lay her on the floor so that I could easily sit next to her and hold out the bowl when she needed it, you can see the big red bowl in the pic above. She didn't seem so thrilled that I was documenting this event with pictures, but there was no flash, so I didnt feel like I was inflicting further torture...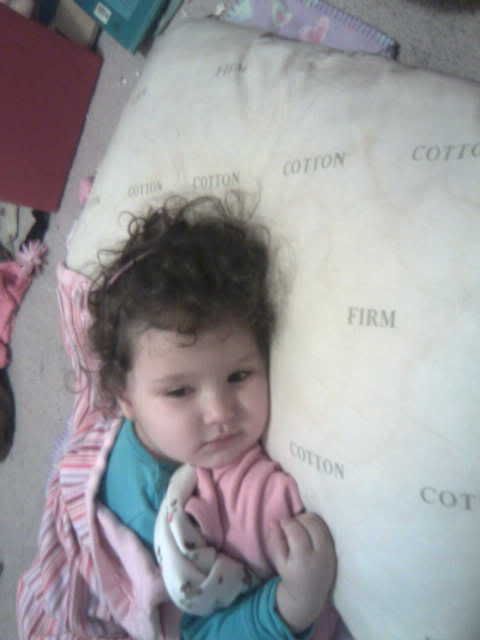 Poor sick little girl. (she was giving little half smiles to Little Bill on the TV) I hope she is better tomorrow.

I am also hoping I dont come down with it myself.. Maybe some sleep will help (hope i can sleep)