Warning: Lots of images in this post
So, this might not seem like a big deal to most of you, but this week, Scarlett had a huge break through. She actually played on the toys in the play place at the Chandler Mall.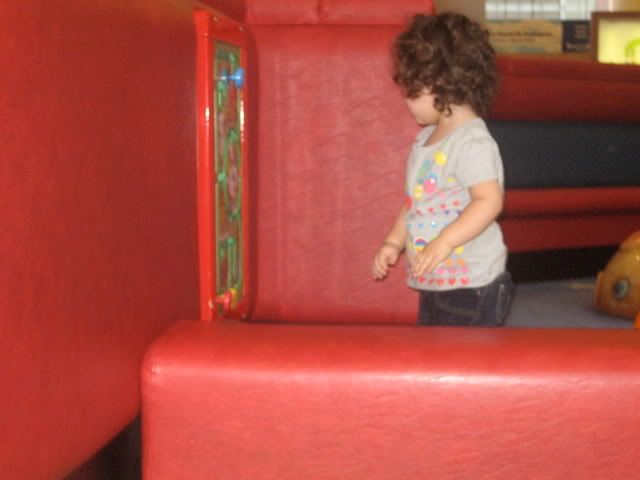 Until today, she would only play with the puzzle toys on the walls, which she was sure to still visit on this day.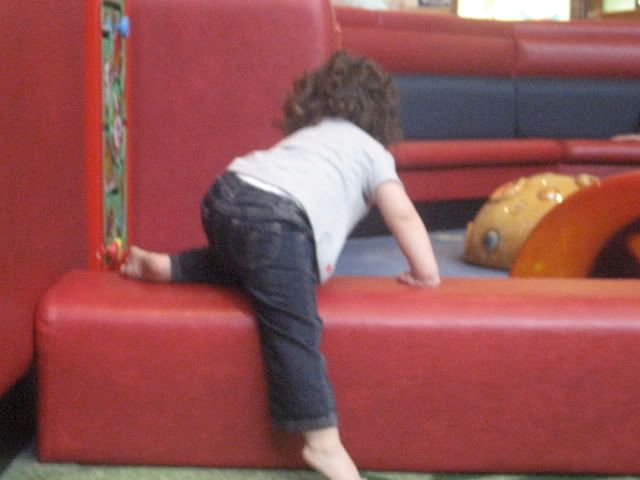 She climbed over this thing like it was no big deal. She loves to climb.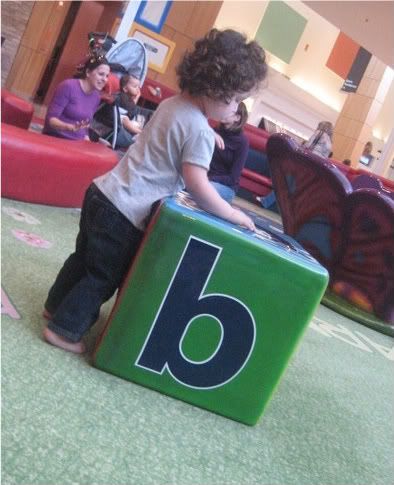 She loved the block first. She has always been afraid of the texture of these mall toys, so never wanted to touch or come in contact with them, until this fine day this week.

Scarlett Drumming on the block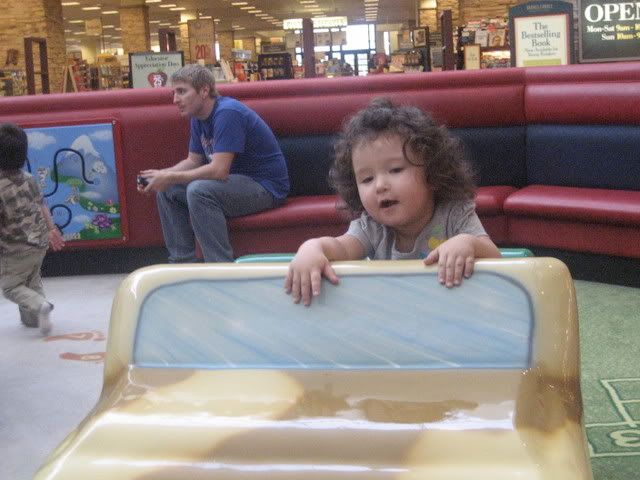 Saying, "whats up?"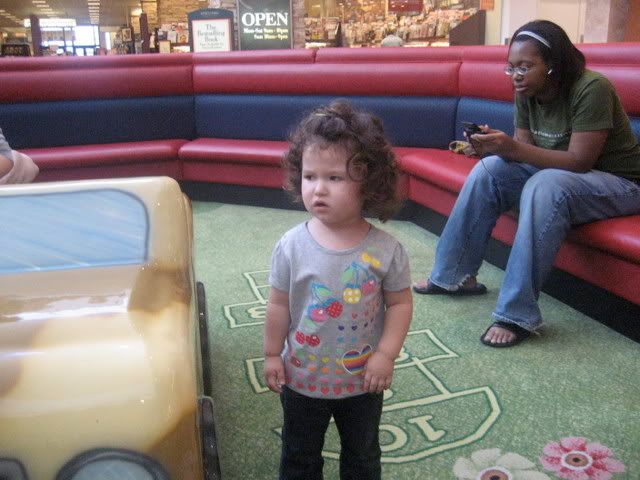 She wasnt so sure about sharing the car, this is the dirty look she gave this other kid her age, when it was his "turn". (you can see my friend Alecia too the right) She is staying with us for a week, and came to the mall with us.
She liked the steps, but was too scared to actually climb them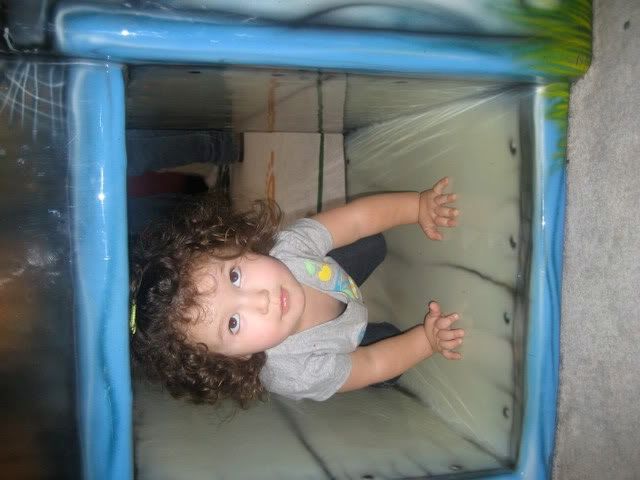 The crawl spaces were her fave
I think this one looks like she is leaving Fairy Land, with the butterfly behind the crawl space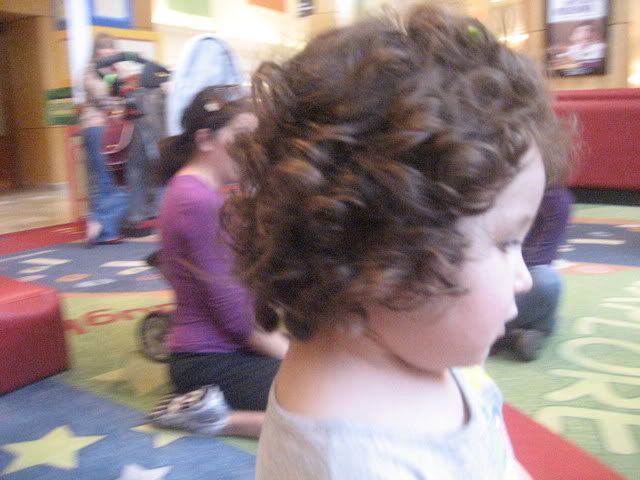 she did insist that I hold her hand and walk with her to each toy.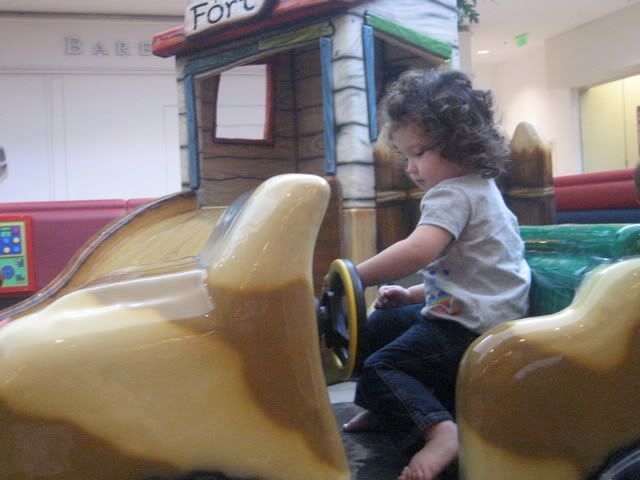 I think she is going to love driving some day.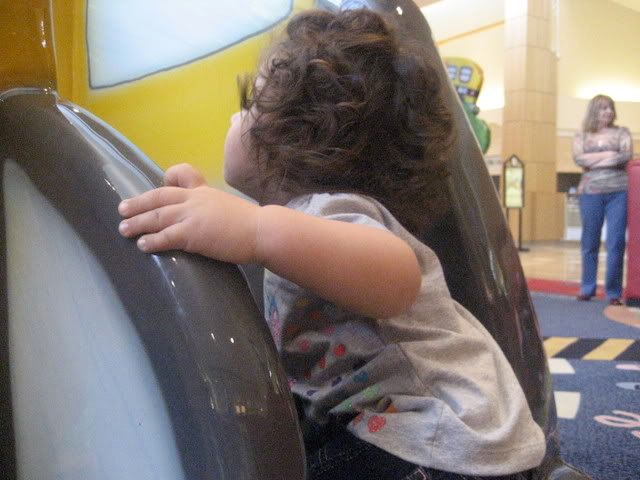 here she is climbing the stairs to the bus slide.. She still thinks that it is crazy that people want to slide down slides, and wanted nothing to do with it. I love my cautious little girl.
She is so wise, some of the time.